Advertise with Us
For qualifying advertisers, Daily Medical Discoveries offers the following advertising opportunities.
Please note, we have a limited number of spots and they fill up fast. We are also very selective about the advertisers we promote.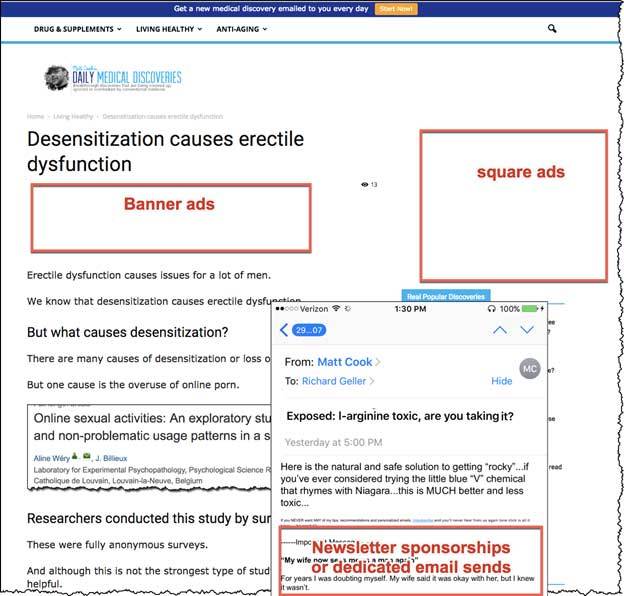 Available opportunities
Email Newsletters
Daily Medical Discoveries sends over 3.5 million emails per month and offers sponsorship and dedicated email opportunities to qualified advertisers.
On site advertising
Daily Medical Discoveries is growing rapidly by 30% per month.
To advertise
Call (626) 325-8259 today to reserve your slot.

Error: Contact form not found.
Audience Profile
Daily Medical Discoveries reaches almost 100% male audience, almost all 45 and older, affluent and often buyers of supplements and information products.
They are passionate about natural remedies and often have multiple health issues they want to solve.
Supplements, water treatment products, information products, newsletters all do well to our audience.
Daily Medical Discoveries prohibits ads promoting pharmaceuticals, PUFAs, fish oil, l-arginine, l-citrulline, and dangerous herbal extracts at its discretion.
Also prohibited are Clickbank or Software Projects products, and any advertisements aimed at women, as we are strictly for men only.
No adult ads will be considered.
Call (626) 325-8259 today to reserve your slot.