It increases penile blood flow for better boners
Hey, Matt Cook here, and I just dug up this study from 1992 that shows a clear link between blood pressure, blood flow, and rockiness:

The researchers used ultrasound technology on a group of 44 men to examine penile blood flow and what they found was this…
Men with high blood pressure had low penile blood flow.
Men with low blood pressure had high penile blood flow.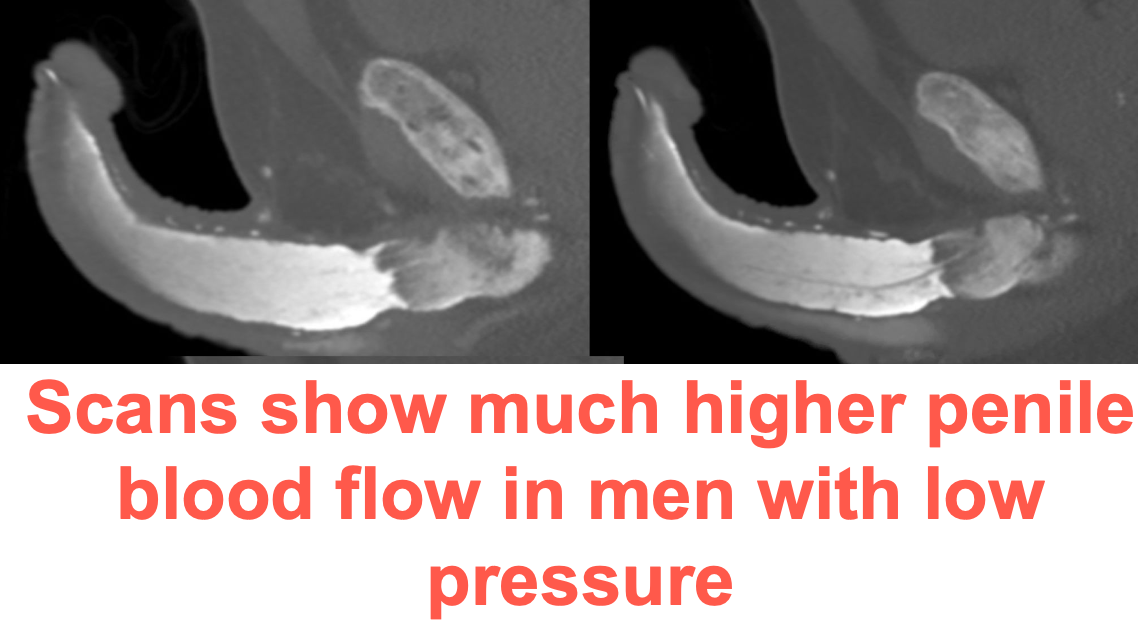 Which means, if you can lower pressure, you can raise penile blood flow…
And you can start enjoying bigger, wider, more engorged boners that delight your wife or girlfriend.
But here's the catch — blood pressure treatments do not improve penile blood flow, even if they lower pressure…
So here's how I'm lowering pressure and raising penile blood flow for bigger, better rockiness without pills
Warmly,
–Matt Cook