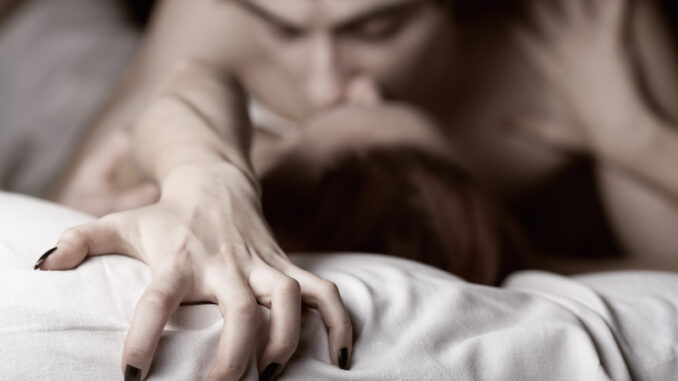 "I can't remember ever feeling this much…"
Hey, Matt Cook here, and if you're not taking advantage of the benefits of oxytocin by now…
…quite frankly, you're missing out! And your lady is missing out as well.
Because oxytocin is a natural way of increasing pleasure and intimacy during sex.
Oxytocin is the true "love and pleasure hormone" that takes the passion and excitement up a notch… or two… or three…
And women absolutely love it! And men do too…
Matt,
Had a fun and wonderful time with my wife 2 nights ago and was some of the most pleasurable experience for both us.
Relaxed, no hurry, patient and just enjoyed the time with her wherein we each enjoyed wonderful orgasms.
My rockiness was better but it didn't seem as important with all the pleasure and relaxation of the whole experience.
I cannot believe what i feel, i cannot remember ever feeling that much of myself…
…i mean getting in touch with me is more intimate than anything i have ever experienced with any woman…
…i mean for the 1st time ever I'm getting in touch with my core. when i swell it feels like it can be felt deep inside my brain.
Now that is what you call intimate! thanks for now.
Hey Matt, I want to brag a little…
Recently I started with the Oxytocin protocol. On the weekend I had sex continually for two hours straight! Incredible.
That was the best sexual experience of my life and I am 53 and suffered with performance problems, on and off, most of my adult life.
Amazing.
Thanks for your help. Looking forward to even more improvements.
So what are you waiting for?
Start boosting oxytocin and unlock a super passionate, exciting, intimate sex life as soon as tonight.
Warmly,
–Matt Cook