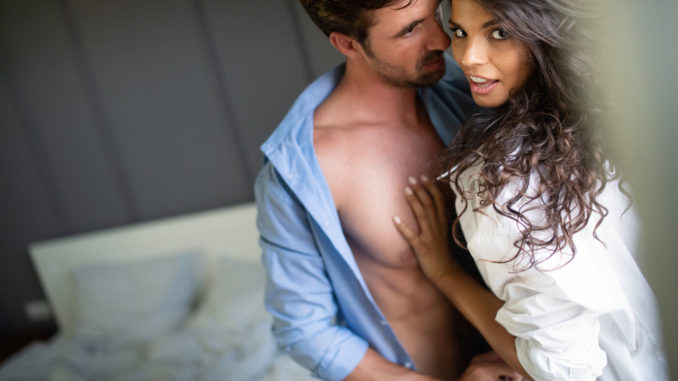 Finally, a way for men to get more pleasure…
———-
Hey, Matt Cook here, and on Monday, my assistant Heather interviewed me on something I've been working on for months…
…a way to unlock multiple male O's and unlimited pleasure for any man…
…whether he has a partner or not…
…whether he gets "rocky" or not…
…and it even works for men who have prostate trouble or who have had their prostate removed…
I know it sounds crazy, but it's now finally possible for a man to feel O pleasure whenever he wants…
…with no fuss, no mess, and you don't even need to be "rocky"…
Introducing my breakthrough Hotwire Pleasure Protocol for men…
…the easiest, most pleasurable way for any man to have multiple O's…
…and feel incredible full-body pleasure for as long as he wants…
Men don't even need a partner to experience this erotic pleasure-fest.
This works for single guys or guys who just want to have some fun on their own…
And it even helps restore "rockiness" for men who may be struggling.
Better yet, it only takes 45 seconds for men to use this protocol and start feeling pleasure.
Yes, just 45 seconds can get you started on a journey to enjoying multiple male O's…
…so you can begin experiencing waves of intense pleasure in less than a minute…
…while sitting on the couch, in bed, sitting in a chair, or even standing up…
This 45-second method can be done on your own or with a woman.
So even if you don't yet have a partner, you can use this 45-second method and have as many O's as you want.
It works on the principle of neuroplasticity, better known as "brain rewiring."
And brain rewiring works by increasing brain cells dedicated to feeling pleasure.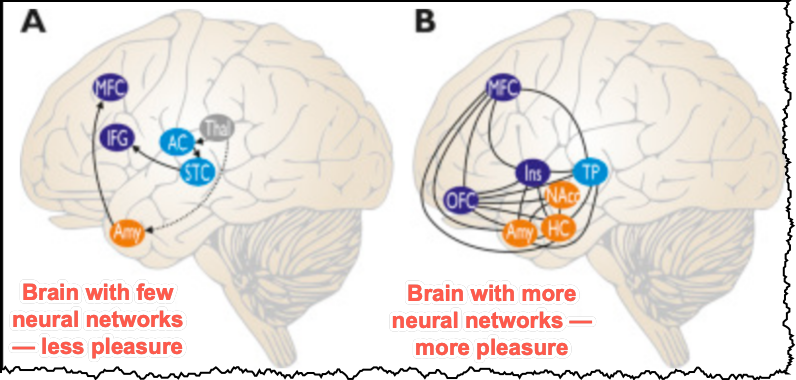 These brain cells are all wired to "feel" pleasure based on a person, place, or thing.
So you can wire to porn, your wife or girlfriend, a particular bed where you have really fond sexual memories…
…and this associates sexual pleasure with that thing or person or bed.
So that's how my 45-second method works — by getting the brain to recruit new brain cells for experiencing pleasure…
…and that makes your "pleasure receptors" stronger and stronger…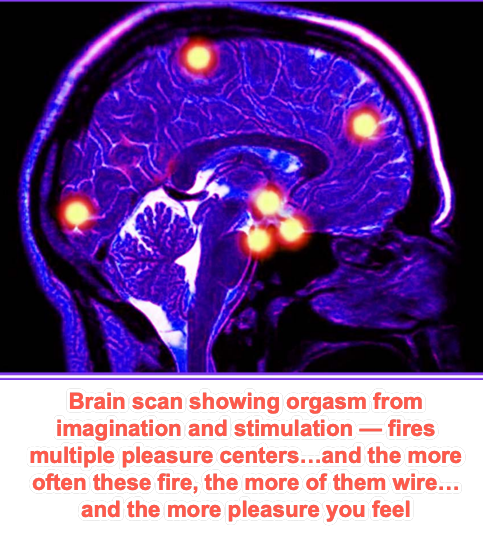 So you feel more pleasure and you feel it more often.
And it's easier to feel all this pleasure now too — 45 seconds is all it takes…
Rewiring the brain this way multiplies the pleasure you feel sexually and results in the ability to experience O after O without ejaculating.
The pleasure may start out softly, almost imperceptibly…but with the Hotwire Pleasure Protocol, it will soon become full-body waves of O sensations.
And remember — you don't even need to be rocky to experience this!
This works for men who are getting rocky, but the main benefit is that no rockiness is required to feel all this pleasure.
So men who may be suffering from rockiness problems or penile fibrosis and struggling with performance problems…
…this method will still bring you pleasure — lots and lots of pleasure.
Rockiness is not required with my Hotwire Pleasure Protocol, but it may help restore rockiness in some men who use it.
Another benefit of the Hotwire Pleasure Protocol? It naturally helps reduce prostate inflammation so you can go from having to pee all the time to normal — in as little as 2 to 4 weeks….
So if you are a man with high BPH and prostate symptoms that are driving you crazy…
…symptoms like having to pee a lot, or not being able to completely empty your bladder…
…or waking up 4 or 5 times a night with the urge to pee but nothing comes out…
…then this can help you reverse those symptoms and shrink your prostate down to a normal size.
It turns out that the prostate responds almost immediately…often within 2 to 4 weeks men report sleeping through the night…
And it even works for men who no longer have a prostate!
All the nerves are still there, and the pleasure signals in the brain will be working as well as ever, whether you have a prostate or not…
Yes: even if you're a man whose prostate has been removed, this will work for you.
And because I'm so excited about this and how many men it may help…
…my publisher has agreed to let me give this away FREE to the first 99 men in need…
Unfortunately, that means once 99 men have claimed the Hotwire Pleasure Protocol for free, it's going away…
So don't miss your chance to unlock multiple O potential — get my Hotwire Pleasure Protocol for free now.
Warmly,
–Matt Cook
P.S. Consider this if you are NOT clicking on the above link:
Ask yourself, what do you have to lose by learning more? You have never heard of this and you may miss out for the rest of your life!
———-