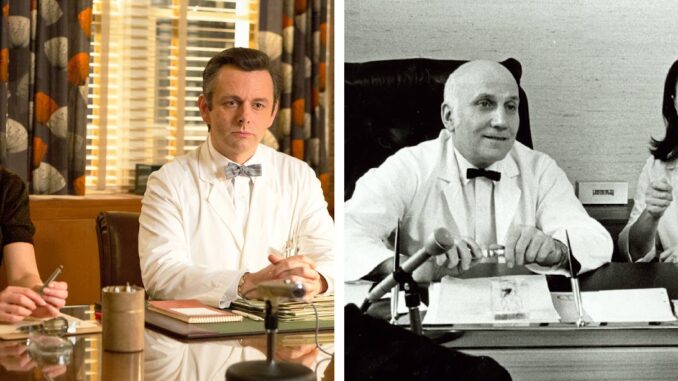 A new way to feel more pleasure through touch
Hey, Matt Cook here, and have you heard of the fascinating and controversial work of Dr. William Masters and Virginia Johnson?
You may have heard of them before — they were two scientific pioneers studying sexual health in the 1960s…
And Showtime recently made a series about them called Masters and Johnson that you may have caught on TV.

For more than 20 years, I've been studying their amazing and shocking sexual findings…
Specifically what they discovered about sexual pleasure…
And it's led me to a technique I'm calling Sensate Sex — enhancing sexual intimacy, sensuality, and pleasure through touch.
So far, I'm really loving it and super excited by the results.
I'd love it if you gave it a try — let me know if you'd like to become one of my Guinea Pigs.
Just go here and sign up for free (comes with these benefits…)
Warmly,
–Matt Cook