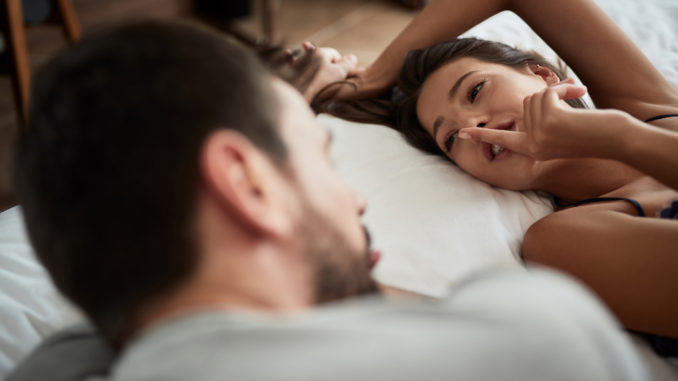 Can you do me a quick favor?
———-
Hey, Matt Cook here, and I can't ignore the massive, shit-eating grin on my student Jake's face…
"What the heck happened?" I ask Jake.
"Dunno, Matt. Things were good for a change. With Emily. Very, very good."
He sounds like the cat who ate the cream.
I still can't believe this is the same unhappy Jake I've known for years.
We retrace my advice and at that moment, a huge realization comes over me.
I'm thinking, this is it…THIS is the key to helping men get rocky and stay rocky longer.
This is the biggest breakthrough for men with rockiness problems in perhaps decades, and we've got it down stone cold.
And now you are about to get it too…
The reason I'm here — the reason that I have had the remarkable opportunity to help over 50,000 men — is that I had terrible, seemingly permanent rockiness problems.
The same exact problems that Jake had.
But I got over mine — I've told you that story before.
But now, Jake is just one of the thousands of my students getting remarkably long-lasting rockiness…
…even after years of being flaccid.
And at last, I not only know the method they need to use to have great rockiness… I know why it works too.
At first I never expected the astounding results that Jake and so many other men would get after trying my Clean Organ Protocol…
So imagine that you have this method, my Clean Organ Protocol…
Every day you're waking up with morning wood.
You're buzzing with restless energy like when you were a teenage boy, ready to seize the world.
Maybe you're married, maybe you're single — it doesn't matter.
Now you can summon a throbbing, badass boner whenever and wherever you want…
…whether you're with your wife, your girlfriend, or just by yourself.
And it doesn't go away till you say it does, so you can keep on satisfying her for as long as she needs.
Just listen to some of the guys who've tried my protocol…
Being a holistic practitioner I personally search for the root causes of conditions in my body, at age 67 I have a great vantage point in being able to look back at some of my misguided eating and supplementing practices.

Having found Matt's discoveries has been a blessing.

I'm on the road to recovery from severe problems with function in my manhood.

Matt's protocols are not bandaid fixes but rather are actual science based approaches in helping men getting their health back on track ESPECIALLY when it comes to rockiness.

–Joe C.
On the weekend I had sex continually for two hours straight! Incredible.

That was the best sexual experience of my life and I am 53 and suffered with performance problems, on and off, most of my adult life.

–John
The best sex that I have had in over a year. I am 78 and really wondered if it would work for me, but it is amazing. I will tell my friends. Thanks Matt

–Dennis B.
– is educate me on the cause (desensitization in my case) and treatment of rockiness problems.

There are so many bs programs and supplements out there that never deal with the cause, and don't offer a real solution.

Without your programs I would probably be using some sort of pharmaceutical or dangerous supplement that do nothing. I believe every man needs to know about this.

Even now if I have an occasional episode of rockiness problems, I know not to panic and always end up with a boner and having great intercourse.

The fear that something is wrong with me is gone, which is huge.

–Jonathan F.
Believe it or not, before I met these guys, every single one of them was singing a very different tune…
Many hadn't had sex in years.
Some couldn't even remember the last time they had a boner.
I've been able to help so many other men — including myself — so why not these guys?
What is so different about Jake and the men like him?
Well after talking to Jake, I start to finally see the common thread…
I discover what Jake and all these other men have in common…
…and it's an absolute game-changer for men with persistent, stubborn rockiness problems.
And that's how the Clean Organ Protocol was born.
The Clean Organ Protocol targets a hidden cause of rockiness problems that most doctors overlook.
And it may really help you if you've been dealing with rockiness problems and tried everything with nothing working for you.
THIS may be the thing that finally works for you, like it's worked for so many of my students.
And I really want to share it with you today. The only problem is, my publisher thinks there's not enough interest…
He thinks my other protocols are good enough, and that this one should stay in the vault for a very small group of students who need it.
He doesn't realize how different, how cutting edge my new Clean Organ Protocol is…
And he doesn't think there are enough men out there reading this that can benefit from a protocol like this.
So I need your help, fellow Health Renegade…
I need you to hit REPLY to this email and tell me if you're interested in my Clean Organ Protocol.
And you can share your story with me if you want — it's completely private.
The important thing is to let me know you're here, you're reading this, and that you want this.
If enough men reply and tell me they're interested, I can get my publisher to agree to let me give you the Clean Organ Protocol for free.
And then you can be enjoying the best rockiness you've had in years, just like Jake and Dennis and Jonathan…
…and all the other guys I've helped with the Clean Organ Protocol.
Just hit REPLY and let me know you want this before the day is out.
Thanks! I know you won't let me down.
Warmly,
–Matt Cook
———-