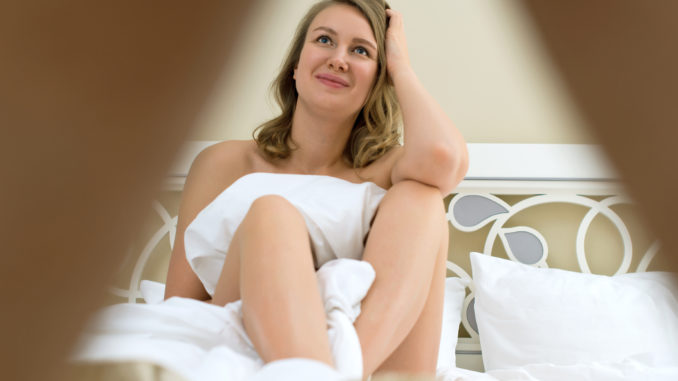 I'm saving one last spot for you
———-
Hey, Matt Cook here, and my Clean Organ Protocol patches up a leaky gut and gives boners a boost.
And you can get it for free — the only problem is it's going away in just a few hours (or sooner)…
…and may or may not ever come back.
Get my NEW Clean Organ Protocol for FREE before it's gone
Warmly,
–Matt Cook
P.S. If you need a quick catch up…
So remember the hidden cause of rockiness problems I was talking about on Monday?
How Jake and so many other men have this one thing in common that is giving them terrible rockiness problems no matter what they do?
And how once I fixed that one thing they had in common, their rockiness came roaring back?
Well, here's the common link…I can finally share it with you…
These men all have gut problems.
Everywhere I look I'm seeing gut problems. Constipation, diarrhea, IBS…
For instance, Jake's gut is too slow — he's only having a bowel movement every few days.
Another student, Rob, complains of a too-fast gut. Nasty bouts of diarrhea at least once a week.
It can't be a coincidence. It's statistically impossible.
So I spend the next couple years doing all this research, spending my nights at the computer, reading these obscure papers, and coming up with all these theories…
Finally, the evidence becomes too much to ignore and I realize that…
If I fix men's gut problems… I can fix their penis too.
When you start having too few, or too many, bowel movements, it's like a canary in the coalmine…
It's evidence that you are experiencing gut issues that are causing rockiness and prostate problems and many other health issues…
So I solved the first part of the mystery…
I figured out the real cause of my Jake's broken boner, and once Jake had easier and more regular bowel movements…
That's when the craziest thing started happening…
His libido is through the roof, his loads are bigger, his prostate is smaller…
…and Jake and Emily start having the best sex they've ever had.
So now the question was, WHY did fixing Jake's gut problems bring his boners back?
Because as soon as I realized what was causing Jake's limp dick in the first place, and fixed his bad gut…
…his boners came back harder than hardtack, and lasted twice as long as they ever did before…
But I had to know WHY this worked. That's just how my brain is.
I have to get to the bottom of things, and boy am I glad that I did, because what I discovered changed Jake's health forever…
…and the health of all the other men I've helped over the years.
You see, it all has to do with endotoxins…
What are endotoxins?
Endotoxins are poisons made by bacteria in the gut.
Endotoxins are so toxic that even a trillionth of a gram can make you sick.
The average man has over 2 pounds of bacteria in his body, and these bacteria spew out endotoxins…
…so our bodies have developed elaborate defense mechanisms against the damage caused by gut endotoxins…
But what happens if our bodies get overwhelmed with these endotoxins?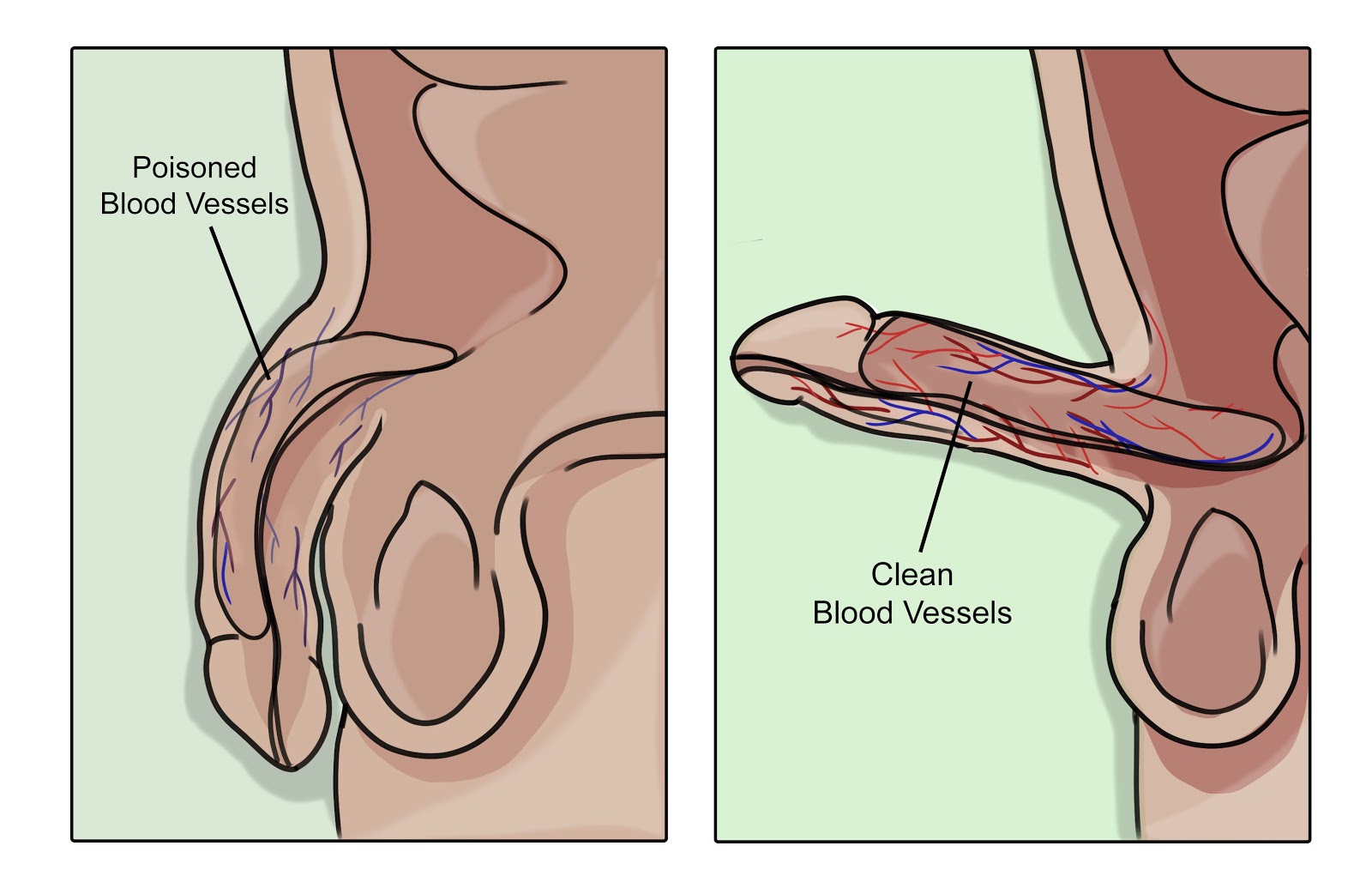 What happens is poor rockiness, then no rockiness at all…
…and prostate problems rear their ugly head…
…this is why it is so common for men to have both rockiness and prostate problems…
Gut endotoxins are the cause of both problems in most men.
Gut endotoxins are probably the #1 cause of chronic health problems in men starting with rockiness and prostate problems…
..and it doesn't end there…
Because men with gut problems often also develop type 2 diabetes, heart problems, and much more…
…chronic disease seems to be linked or caused by gut endotoxins…
And the reason that gut endotoxins are so bad in some men is that they damage the gut, causing the gut to leak what amounts to raw sewage into the body…
…where it wreaks havoc with the man's metabolism…
So gut toxins spread to all organs, including the male member.
They especially cause inflammation in what is called the endothelium.
The endothelium lines the blood vessels…and it lines the penile chambers.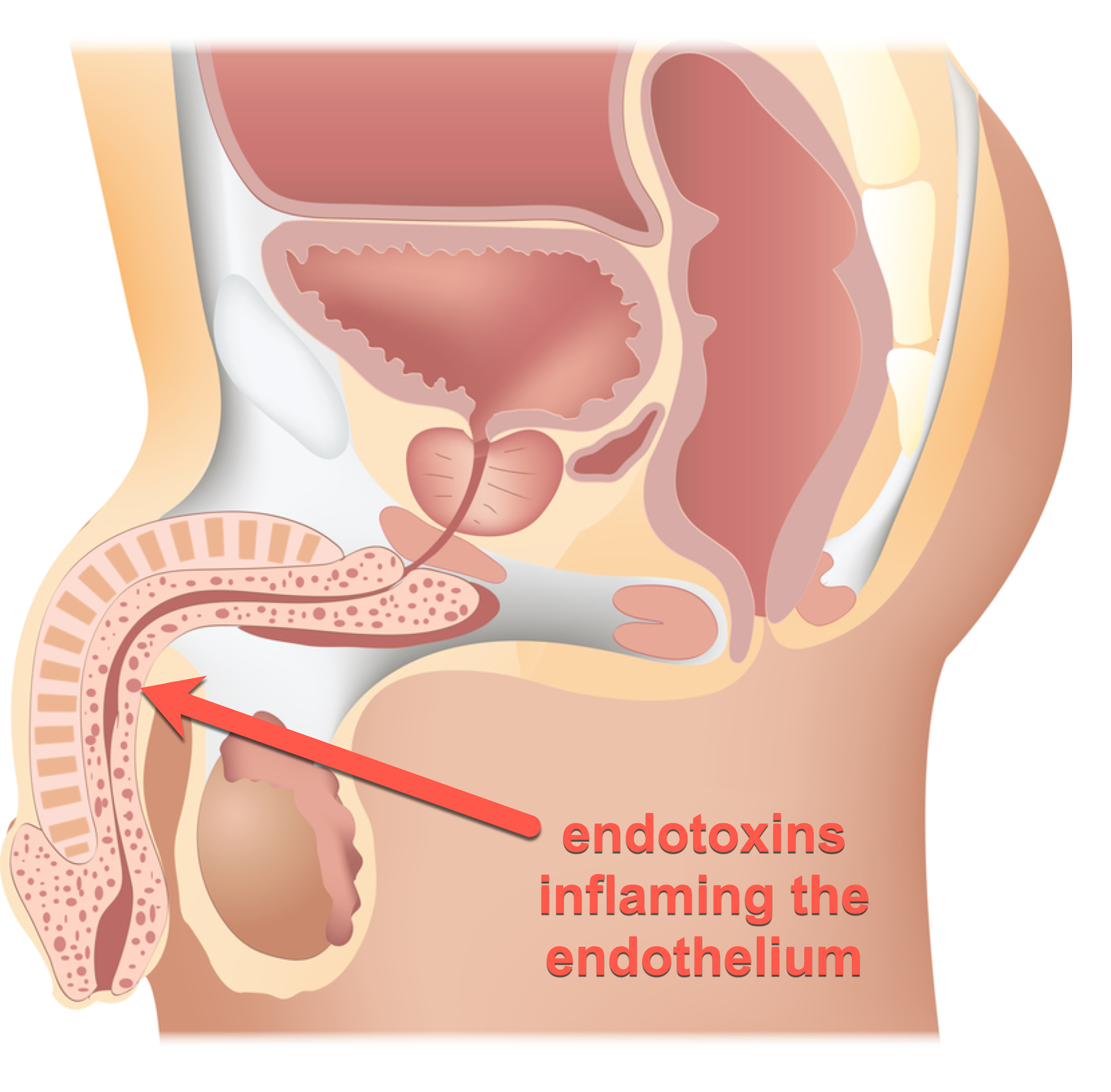 When the endotoxins spread, they inflame the endothelium, resulting in inflammation that leads to rockiness problems…
…and it turns out that the prostate also contains endothelium and so do the blood vessels…
…which is why blood flow is much worse in a man with an unhealthy gut and with endotoxin problems…
…the unhealthy gut leads to huge amounts of endotoxins that inflame the penile chambers and that inflame the blood vessels.
The result is terrible health problems and poor or no rockiness.
To this day, I'll sometimes experience some softness or weaker loads.
And I'll realize that it's been a few days since I had a bowel movement.
But as soon as I fix my leaky gut…my rockiness comes back, thick and stiff again.
So how did I fix my gut to completely transform my sexual health and get powerful boners again?
Well that's why I'm writing to you today, to share this incredible new technique I'm using that's helping me…
…and hundreds of other guys who want to experience thicker, bigger, longer-lasting rockiness.
I call it the Clean Organ Protocol and it doesn't matter if you're happily married, a bachelor on the prowl, or just a guy who wants more vibrant sexual health…
…this

Clean Organ Protocol

strengthens the epithelial and endothelial cells that line your penis…
…so it improves your overall health too, because those cells also line the blood vessels going to your heart and your kidneys and even your brain…
And I'm going to tell you exactly how the Clean Organ Protocol works…
…and how you can start using it right away…
…to see immediate and constantly improving benefits to your sexual performance and your health…
Just go here to learn more and get the Clean Organ Protocol for free.
But you have to hurry…because as always, my publisher is being a stickler to the rules…
And he will only allow me to give this away free to the first 99 guys who claim this.
So please don't wait — he's not going to let me extend this for you or any other man who misses the cut, as much as I'd love to.
Here's how the Clean Organ Protocol works — get it here for free
——–