An extremely simple, safe, and natural method for making humiliating erectile problems go away better than pills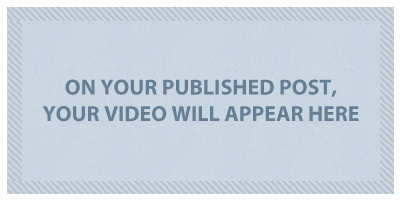 Here's Solid Proof that
This Program Works!

I don't think you are being to blunt or to honest at all but KNOW the drug companies would like you to go away. Be carefull! I hope you don't just disappear someday!
I've been following your advice for maybe a month now. The member is working better then it ever has before. My wife, is up for intercourse ANYTIME and has taken to seducing me if we go more then a day without having intercourse. This is very confusing but what the heck, it's very wonderful too!
Now I just relax into it and let her know what a delightful lover she is and how much I enjoy our sexual relationship and how happy I am with our new love life and her. She's 55 and I'm 66. We've been together for 29 years. I can't speak for her but my half of our love life is better than anything I've ever experienced before. So good that I feel guilty about feeling so happy! (People from Minnesota are like that) We've been having intercourse every day for about a month, with only a few exceptions, often twice a day.
The sensitivity level of my penis is higher then it has ever been before and yes I get erections too just thinking about my wife. Well, I guess I've taken up enough of your time telling you how wonderful my new found love life is. I'm looking forward to more of your classes, the few that I have seen so far have been life changers.
So keep up the good work Matt and I hope the drug companies don't make your life miserable. You and your group are a personification of the concept that 'when the student is ready the teacher will appear'.

–Minnesota Senior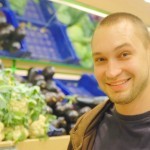 I couldn't think of the last time I lasted longer than my wife when we were having sex. It wasn't always a problem as I could usually stay hard long enough for her to climax after me, but sometimes it was. She was shocked when she realized that I still hadn't cum after she was spent. And she was even more eager to keep going so I could enjoy my orgasm. Obviously this is just part of what is covered, but it is the easiest example of the quick success I had with the program. My wife would thank you if she knew what my secret was.

Thanks,

–Nate from Columbus, GA

I have used your system for about 3 weeks, and am already seeing great results. It is apparent to me that (what you said) has been a real problem for some time, even though I thought it wasn't.
Now I am getting pretty regular erections in the AM. Using the method you teach, I can get a very strong erection that can last 30 minutes. This is great.

–Keith
Having erection issues. Used the Big Bang to produce harder erections and to last longer in bed. Would highly recommend for any man having erectile issues and either don't want to take or the drugs have not worked.James from Texas
I purchased Matt's program and that's all I needed. These exercises really work. I have no problem getting hard now and can have sex any time my partner wants to. I'm 55 about to turn 56. I was married for 8 years to a woman who hated sex. She had no sex drive and her a lot of atrophy in her vagina that caused very painful intercourse. I am divorced now for almost 2 years and after going so long just masterbating, I had lost the ability to get an erection with a woman. This was very embarresing and did not realize it until I tried to have sex after my divorce. I used to take a pill, which was very expensive and worked a little bit. I haven't had to take a pill for almost 3 months now. I can perform again like I could 20 years ago.
Thanks Matt

–Perrin

Hi,
Just wanted to drop you a note and give you some feedback on your course. I have to honest, when I heard the cheesy commercials I was very skeptical. But I heard them on the Alex Jones broadcast on Infowars.com live feed, so thought I would check out the website. You know like most middle aged men ED was a serious problem, one you don't discuss with people. I have tried the pills, shots, and pumps and they work but nothing is as good as good as when things are working they way they should naturally. I have been on Testosterone replacement treatment for 5 years. The only help I really got was when my T level was 900 -1,100. That caused problems for me, the Test caused my body to produce way to many red blood cells. So I had to cut back on the Test. Which was a big problem. I am also a Type-2 Diabetic and have high blood pressure issues. I am taking medication for both of these which made the problem worse.
So I decided to try your course. It was priced right and risk free so I tried it. It worked!! I couldn't believe it. It has been about 6 weeks and I am as good new!! Who would ever think that doing simple and easy to do exercises would bring things back! After years of suffering with this problem, I would have never believed it could be so easy to fix!! Thanks!!
Sincerely,

–Ron S
Hey Matt. Thanks for sharing it information. ED has been the elephanti my living room for years. As I have applied what I have instructed through "the Big Bang" . I have really turned my situation around. I do most of the time find myself getting hard and staying hard for sometime. If I spence I'm loosing the erection I just think oh we no big deal and it's not long till it's getting back hard again. Thanks Matt u have helped me tremendously. I'm very grateful for u and sooo glad I came across your material.

–Recardo53