877-691-3328 | Contact | Matt's Story
Matt's Story
Years ago, Matt began dating and realized when it came time to close the deal with a girl that his penis wasn't up to the job, quite literally.
Over the coming years, Matt dated quite successfully, meeting many women, and suffered occasional ED symptoms that always created this constant question mark: was it going to work, or was it going to stay limp?
Eventually Matt got married and the ED symptoms continued, on and off.
Matt tried hypnosis, "self talk," supplements, everything he could think of.
Then one day, in a laboratory somewhere, a clinical researcher seeking out new drugs discovered this weird drug that he took and made him stay hard a long time. The drug company he worked for picked up on this, and Viagra came out several years later.
At that point, men flocked to Viagra and the studies on really getting rid of ED stopped completely.
Matt wasn't satisfied with taking Viagra. He said, "I want to fix the cause of ED. And I want to recover the sensation I remember as a young man."
He spent thousands of hours researching the problem, and eventually stumbled on a secretive group of men on line who had figured out the problem and the solution.
What Matt discovered was that most all ED symptoms are actually caused by desensitization, as was proven in several studies.
He took what he had learned (by now he had no more ED, ever, and was routinely lasting 30 minutes or longer and having sex almost every day) and he put it into the Cook Protocol.
Matt began sharing the Cook Protocol with a few close friends. Word began to spread, and eventually some guys said to Matt, "you should get the word out. How about creating some video instructions so you can reach out to the millions of men who really need this."
Matt has over the years developed a passion for helping men get great 30 minute sex with high sensitivity and deep connection to their partners. He began dedicating his entire work life to helping guys.
And now, Matt's already helped over 11,000 men recover from erectile dysfunction, even guys with diabetes and weight issues have got great results using the Cook Protocol.
ABC News recently interviewed Matt, and he's quoted on over 2 million websites.
Matt Cook is the founder of MaleHealthCures.com, part of Calworth Glenford LLC, a publishing company in business since 1996.
Matt's health problems
When Matt was a baby, he worried his mother and the doctors. He had terrible allergies and asthma even when he was six months old.
As Matt got older, his asthma became worse. And he developed prostate problems and blood sugar issues and high blood pressure.
In 2005, Matt began being coached on a new health solution. In two weeks he stopped taking all six medications he was on. Over the coming years, Matt became certified in coaching in this method and began researching other health cures, testing them on himself and a close circle of guys.
The result has been a pioneering set of courses that show men how to raise their testosterone naturally, how to shrink their inflamed prostate without surgery, and how to fully recover from diabetes and high blood pressure and go on to live happy lives without the need for harmful medications or medical procedures.
Matt's personal and family life
Matt believes that in order to help others, you have to have your own life together.
Today Matt is celebrating 28 years of marriage and has two adult children who visit regularly and still like their parents.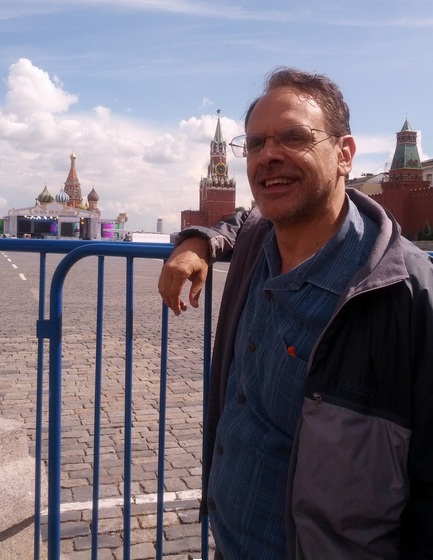 As you'll discover in Matt's training, he practices the sex secrets that he's developed in the Cook Protocol. This has led him to what he calls "sexual prosperity". Where great sex influences his success in other areas of his life.
Matt says, "the health problems and ED problems I had were the greatest gift I ever had. They led me to where I am now. Men that I help feel the same way. Thanks to this journey, they are now experiencing more sensation than ever before, deeper connection with their wife or girlfriend, and health that is the envy of their friends."
Matt hasn't gone to the office to work for many years. He and his team work from home. Matt likes to say he lives in a tree house. He lives in a park-like setting with trees everywhere and is usually found outside on his deck.
Recently he spent a month in Paris in an apartment, and a month in a beach house right on the sand. He and his wife Jodi travel the world, seeking out new adventures.
He loves to take rigorous hikes on the Appalachian Trail in the Blue Ridge Mountains. He loves running, working out and sailing. He is also very fond of his 1964 Padron 1964 Anniversario Maduros (look it up, it's a very fine cigar), and loves to prepare great food in his gourmet kitchen with Jodi at his side - home made duck confit is one of his favorites.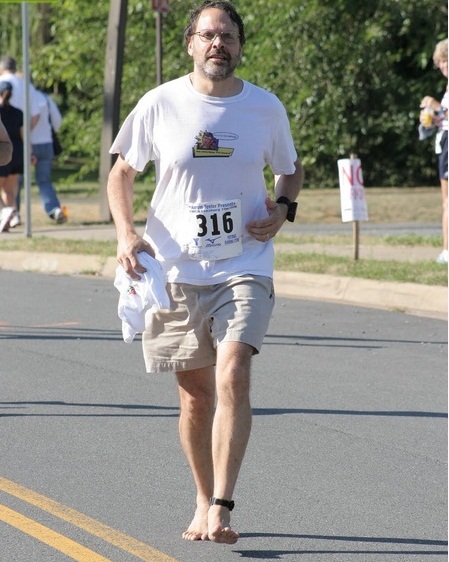 Mailing Address:
Calworth Glenford LLC
1005 Country Club Avenue
Cheyenne, Wyoming 82001 US
You can phone us at 877-691-3328 or outside the US at 703-637-9163.
Money Back Guarantee - Privacy Policy - Terms of Use & Service - Contact

877-691-3328
© 2016-2023 MaleHealthCures.com All Rights Reserved. All content posted on this site is commentary or opinion and is protected under Free Speech. We guard your privacy very seriously and do everything in our power to protect your anonymity, please review our strict privacy policy. Your use of this website constitutes acceptance of disclaimer, terms and conditions, and privacy policy. You must be 18 in order to use this website. The information on this site is provided for educational and entertainment purposes only. It is not intended as a substitute for professional advice of any kind. We assume no responsibility for the use or misuse of this material. All trademarks, registered trademarks and servicemarks mentioned on this site are the property of their respective owners. Any products offered subject to this money back guarantee. Contact us.